5 Tips for Student Summer Storage
5 Tips for Student Summer Storage
Need student summer storage, but don't know what to do next? Don't worry, read our 5-step student summer storage advice guide.

When you're a student, you often have a variety of household items that you accumulate from moving into halls of residence then into a house. But, in between university terms, and especially during the summer, you need to store these items somewhere, and it's not always feasible to put them into your parents or a friends house for months.

Storing items over the summer months can be affordable and easy if you follow our simple student summer storage advice.

Student summer storage advice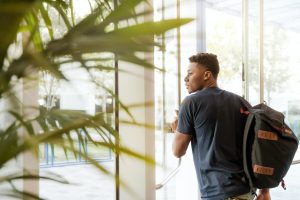 1. Sort your stuff
You can't put anything into storage without first sorting through your stuff and figuring out which items you can put into storage, those you can throw away, donate to charity, and any items that you can sell.

Alongside this, you also don't want to spend extra money storing things that you no longer need. When you've sorted through it, you can then separate it into two piles: items that can go into storage and those that can't.

2. Choose the right storage solution
When you know what you're going to store, you can then start looking into how you can store them. This could be finding a full-sized unit or a smaller box sized service. It is also worth keeping an eye out for any seasonal student deals or deciding to share with a friend if you don't need a whole storage unit to yourself. 

Our only over-arching tip is to use a professional storage company to keep your goods safe and secure.

3. Prepare items for storage
Before you place any belongings into storage it's important to first make sure that everything is in good condition and ready. This includes completely washing and drying any clothing or linen, taking stains out of furniture or carpets, and making sure that you clean your fridge or microwave properly – this could become very disgusting very quickly if left for months over summer!

4. Pack efficiently and carefully
When you have chosen whether you're putting your belongings into a storage unit or a box service, as well as properly cleaned and prepared everything, you can then start to pack.

The better you pack everything, the safer your belongings will be. This can include bubble wrapping and securing any fragile items, as well as labelling them 'fragile'.

If you're packing heavy items, always place them at the bottom, and don't put all your books in one box as this will make it too heavy and you'll be unable to pick it up easily. 

One last tip: label each box carefully – you don't want to spend hours searching for stuff you need when term starts!

5. Organising your storage 
If you've decided on putting items into a storage unit over summer, and you are transporting all your belongings there, make sure to stack boxes carefully.

It is advisable to put any items you may need sooner towards the front; this way you won't unpack the entire unit for only a couple of things. Place any fragile items on top, and heavier items on the bottom of the unit.

Contact Us
If you're interested in student summer storage, don't hesitate to get in contact with our team today by calling 01675 442 827, or through filling out our online contact form, and we'll be in touch.